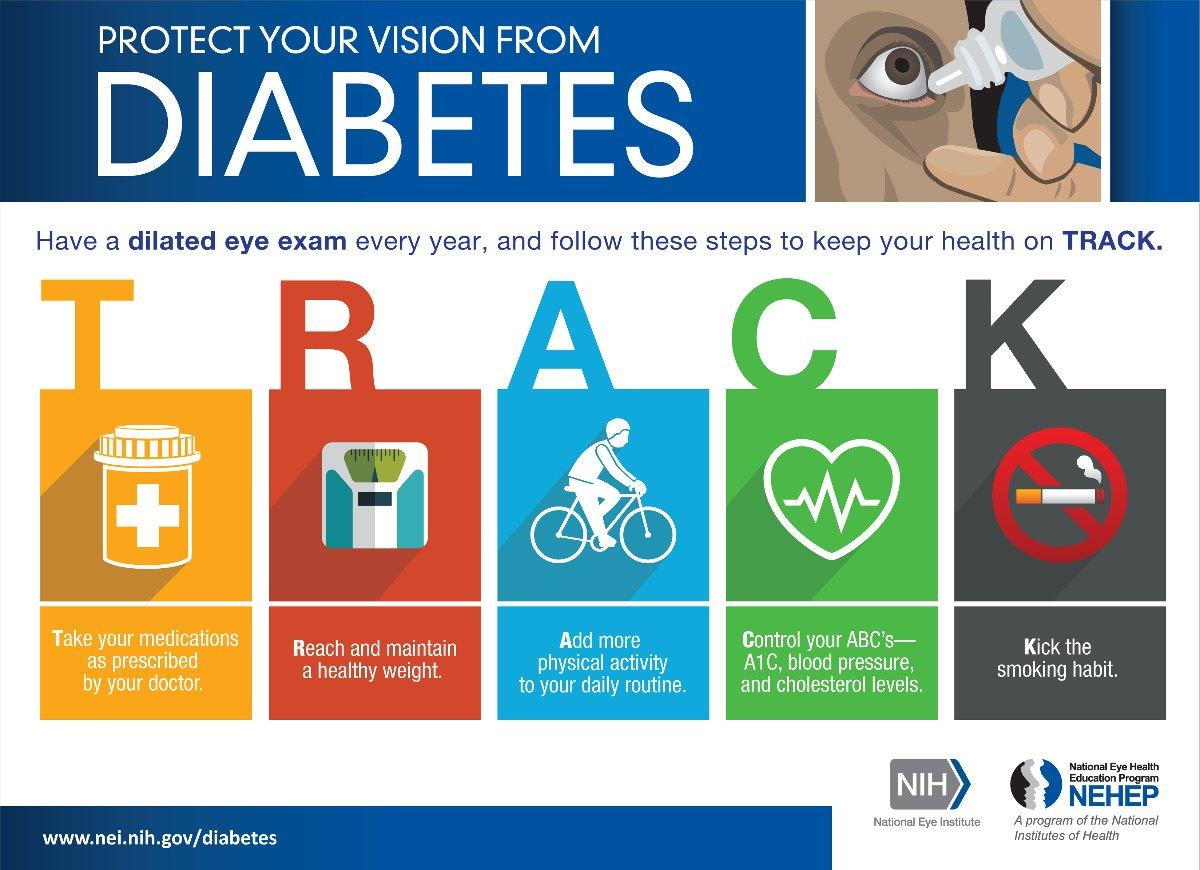 DID YOU KNOW?
In diabetic eye disease, high blood glucose and high blood pressure cause small blood vessels to swell and leak liquid into the retina of the eye, blurring the vision and sometimes leading to blindness.
About one in three people with diabetes who are older than age 40 already have some signs of diabetic retinopathy. Diabetic retinopathy is the most common cause of vision loss in people with diabetes. Each person's outlook for the future, however, depends in large part on regular care. Finding and treating diabetic retinopathy early can reduce the risk of blindness by 95 percent.
Your chances of developing glaucoma or cataracts are about twice that of someone without diabetes.
Having a full, dilated eye exam is the best way to check for eye problems from diabetes. Your doctor will place drops in your eyes to widen your pupils. This allows the doctor to examine a larger area at the back of each eye, using a special magnifying lens. Your vision will be blurry for a few hours after a dilated exam.
Diabetes affects an estimated 30 million Americans. That number is expected to rise in the coming years. Of those 30 million diabetics, about 10 million of them have no idea they have diabetes!
AND, of those 20 million that have it and know, only HALF of them get an annual dilated diabetic eye examination.
PROTECT YOUR EYES, SCHEDULE A DILATED EYE EXAM TODAY!
https://www.niddk.nih.gov/health-information/diabetes/overview/preventing-problems/diabetic-eye-disease
When Diabetic Retinopathy is detected early, treatment is 95% effective in preventing severe vision loss